Profile of a Break 90 Golfer
Break 90 Lessons and Clinics are for players who have played a lot of golf and usually for a long time, but are really unsure whether they are practicing the right drills to become better on their own.
Realizing they need to improve small amounts in a variety of aspects of the game in order to grow as a player and have a more complete game, would love nothing less than to play well with their friends, business associates and maybe enter some small local fun tournaments. These players practice and play frequently but are frustrated that they can't take their range game to the course. These players are tired of being a bogie + golfer….It's time for a change!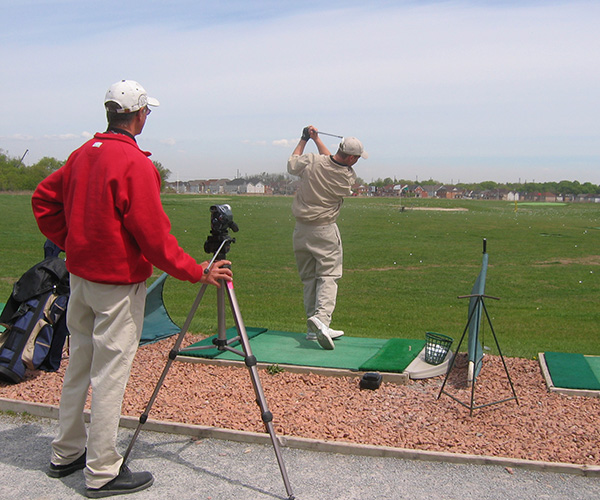 A few program highlights
Goal setting (short & long term)
Analysis of your equipment
V1 Video Analysis
Hitting the driver. How to start the 1st tee with more self assurance. At this level you have to get off the tee well.
How to warm up (using the proper golf specific stretching exercises to get you into the slot)
Alignment of body & clubface to target
Chipping/pitching
The "U" &"V" Swings
The "pop" putt versus the "pendulum putt".
Chipping/pitching (distance & height control).
Greenside & fairway bunker shots.
Pre-shot routine. How to do it, & why should you have one at this level?
Chip & pitch using the "U" or "V" swings. What to look for before you decide on the club to play.
Controlling the spins and trajectories of your ball flights, hitting higher, lower, draws, fades, intentional hooks and slices for appropriate dog legs.
Mastering ball flight, spins and trajectory.