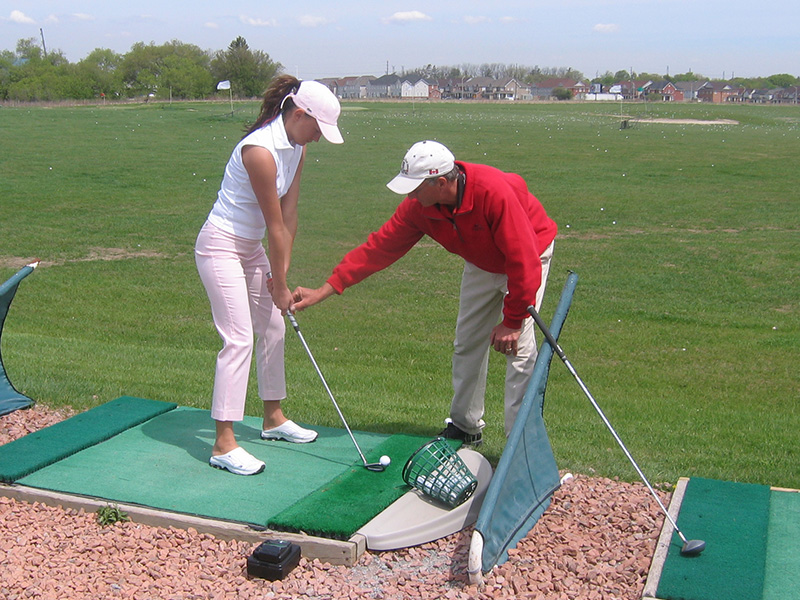 A Few Program Highlights
An easy way to position the ball, hands, stance and posture.
Learning the fundamentals of the golf swing which lead to consistency.
How to align the clubface to the target for straight shots.
Learning the etiquette of the game so not to be embarrassed in the company of your peers.
Some basic rules and terms used in scoring, eg: birdie, bogie …
The use of each club in the set. How to go between the different clubs and not duff the shot.
Proper way to use the driver. It's not the same as the irons!
Using a simple easy to understand chipping/pitching method.
Putting. We'll show you a simple way to be a very good putter in a short period of time.
Recommendations on what clubs to purchase and where to play.
Profile of a beginner golfer
Beginner Clinics are for those who are just getting started and would like to get a good taste of what golf is all about. These golfers have never touched a club before. They have no training and no past experiences. These players want to learn enough basics to not be embarrassed at the company tournament or with friends. Players with any past golfing experiences are recommended to take Intermediate clinics or private lessons for best results.