We'd love to hear from you
To learn about any of our programs or to enroll, please contact Gary Kent. All inquiries will be responded to next business day or sooner.
Don't forget to subscribe to our mailing list to receive golf tips from Gary as well as news about upcoming promotions.
Winter and Summer Months

Markham Golf Dome 150 Burncrest Road, Markham www.markhamgolfdome.com Students participating in golf lessons in the Toronto GTA area between Nov 1st and March 31st will take them with Gary at the Markham Golf Dome location.
Summer Months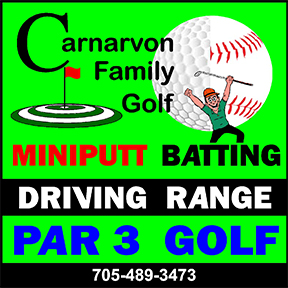 Carnarvon Family Golf 9145 Highway #118, Carnarvon www.carnarvonfamilygolf.com Students participating in golf lessons in cottage country, haliburton Highlands area, will take their instruction at the Carnarvon Family Golf location.
PERMANENTLY CLOSED DUE TO THE SALE OF THE PROPERTY AS OF FALL 2017.