A few kind words
"When I took my first lessons from Gary, I had never swung a club. He made it fun for me to learn and I am definitely not a natural. Gary is patient and good humored. He is able to tailor his instructions to the individual so that even in a group, you are getting "private" lessons. I am amazed at my progress and will be signing up for another session with Gary."  Sandra A. Motta – Teacher
"I had lessons from both Gary and Kyle at Scarborough Family Golf. They made the lessons a lot of fun while being very informative, positive and constructive. Thanks for all the training. "  Beth Davies – Teacher
"Looking forward to learning and getting some more overall improvement. Regular weekly lessons really helped me Gary. Your time, effort and patience made the difference.
The 10 lesson Break 90 plan is attractive, as it will help keep me moving forward. Scores dropped last year after taking your Beginners and Intermediate and my weekly golf, from about 124-128 what I typically shot with my 40 year old clubs playing maybe once or twice a year, to 101 – 106 at Oliver's Nest and about 42-48 at the Pebble Stone, a 9 hole course I went to almost every weekend. New clubs did help, but the training is what really made a difference. Still got a very long way go to make an objective of break 90 more often than not…"  Tom S.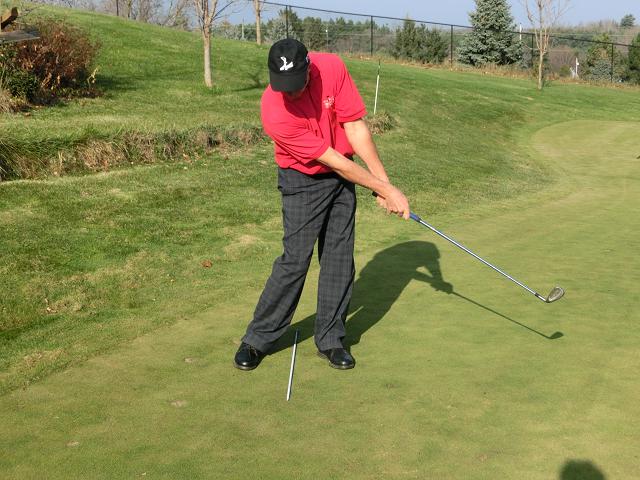 "Played my first game with my new backswing!! Had my best game ever at Spring Lakes, even in this heat! My drives were at least twenty yards longer. Was able to reach the greens in regulation on quite a few holes. I'll keep working on the technique with my woods, and maybe it will naturally come with the irons. Many thanks." Judy Grandin
"I have taken golf lessons before however I find Gary's teaching methods to be the most effective. He gives you a tip or two per lesson so you can work on the small change. Recently, Gary changed my stance, just a small adjustment, and now I am hitting more straight shots, hitting more fairways and lowering my score. "  Junior Ali – VP, Sony
"We find Gary to be very attentive with the combined rarity of making one feel at ease and comfortable while teaching. We now have the confidence to apply our knowledge successfully on the course "  Ping and Tracy Chung
"Thanks for the great lesson today! I can't believe what a difference it made to my game today. I haven't made contact like this in a while–I guess it is all in the hips. I shot even par on the back 9. YOU'RE THE MAN!!!! " Jeff King – Professional Musician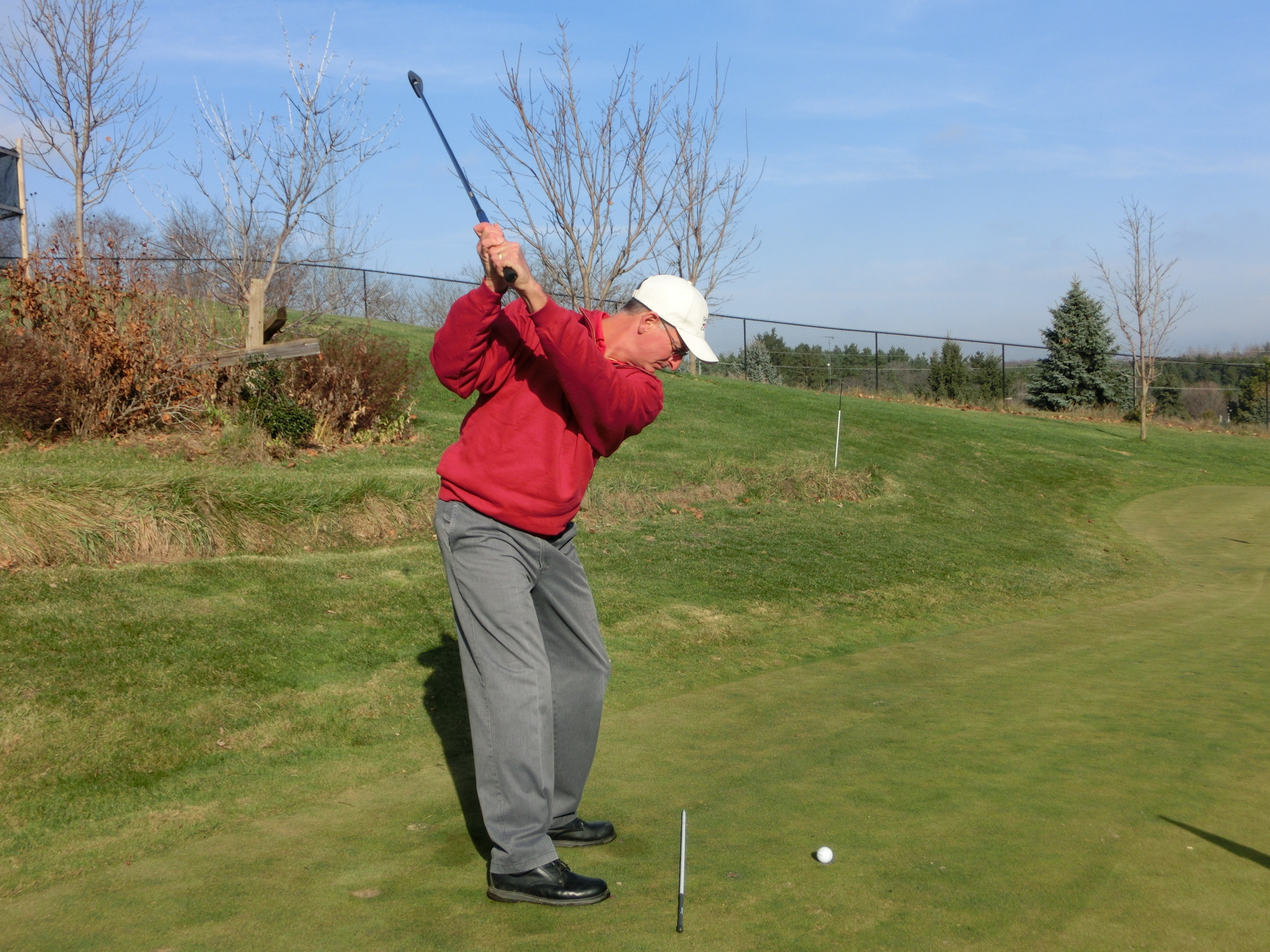 "I find one of the features people really like about this program is being committed to a time slot. This gives them the reason to practice and improve their skills on a consistent basis for the whole summer under the guidance of a professional instructor.
A lot of these players can't afford 6 hours out of their day to play more golf. So having this program to commit to helps fill that void! They get to meet other very dedicated players who are working towards similar improvement goals. When one player achieves a new level, it give the others inspiration to work harder and focus to do the same.
I believe this is the best program I've ever designed for the serious "gotta get to the next level" golfer " Gary Kent, CPGA
"Thank you for the tremendous help you have given me during the last 5 years in elevating my golf ability. You were always available to provide assistance with physical and mental aspects of my game. I am in my 2nd year of a golf scholarship at an NCAA Division II college in Arkansas – the #1 player on the team with a stroke average of 72. My success as a golfer would not have been possible without your help." Paul Sobottka – University Student
"Thanks to Gary I was able to attain back to back 10th place finishes at the North American Long Drive Championships, and achieved 21st in the world."  Stewart Young, Professional Long Driver
"In my opinion Gary is without doubt one of the most enthusiastic, energetic and passionate golf professionals I have ever met. His knowledge of the golf swing is incredible and he has an uncanny ability to offer multiple suggestions to the problems you are experiencing.
I am currently a 2 handicap and have been working with Gary for about 7 years. I am thrilled not only happy to have him as a golf coach but equally happy to have him as a friend. Over the years a group of his pupils have established a weekly golf game that includes Gary where we are given the ability to compete against one another. Having this group allows us to challenge ourselves in a fun competitive environment and identify opportunities with him by your side.
There are no guarantees in the golf swing, but one thing you can always count on is Gary giving 100% to every single pupil with a smile on his face. " Don Monto
"We've seen hundreds of golfers through our new programs every year, with very good results. I've been able to put together specific programs for each individual golfer that works every single time. The reason why my programs work is because I'm continually learning…the Elite Green Tee Program came from a combination of learning sessions at the David Leadbetter, Jim McLean, Paul Bertholy, Dave Pelz, Sean Fletch, Jon Sinclair, Hank Haney & the Bob Rotella schools that I've attended & adopted into our programs.
Their methods not only gave me the knowledge of how to be a very good player, but also how to Coach the best players around "  Gary Kent, CPGA
"Hi Gary. I am now the Sarazen Golf Channel Am Tour winner. The couple lessons we had got me back on plane and I am also enjoying the cut shot but have been able to integrate a bit of a draw when needed. And of my win in the 12 to 15.9 handicap I won by 10 shots. And if I played in the 8 to 11.9 spot which I will next year I still would of finished 2nd. 1 shot back. Thanks again. Talk to you soon" – John D.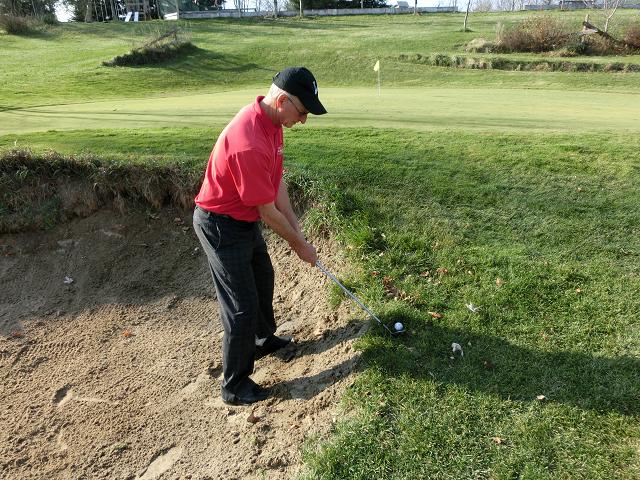 "I had been away from the game for almost a decade and I feel very fortunate that it was Gary Kent who helped me restart my learning experience in golf.  Gary's teaching style combines best practice with an intuition for what works for the individual golfer.  If you are ready to take your game up a level,Gary will sort out your technique and even advise on fitness and nutrition as well." – Doug Collier
"You're the man!  Thanks very much for both the lesson and the follow up. You're a great instructor and hopefully I'm on a path to a better game. Look forward to a few more lessons. I'm on a business trip next week and get to play at the Fairmont Banff Springs in Alberta. Hopefully I can hit them straight. I'm loving it. Thanks." – Ty